CONGRATULATIONS To the Grand Prize Winners of the 3rd annual GVE Bookmark & Poetry Contest
We had about 80 entries and each and everyone was just fabulous! This made the choice of winners very hard! Three winners were chosen for each Grade Level. Each winner received a gift bag filled with fun items and a free book. In addition, the Grand Prize Winners' bookmarks and poetry are being published on the GVE website, Dojo, and Social Media. Here is the list of all winners and pictures of the Grand Prize Winners' bookmarks. The Grand Prize Winners' bookmarks are being printed and will be available in the new school year in the GVE Library.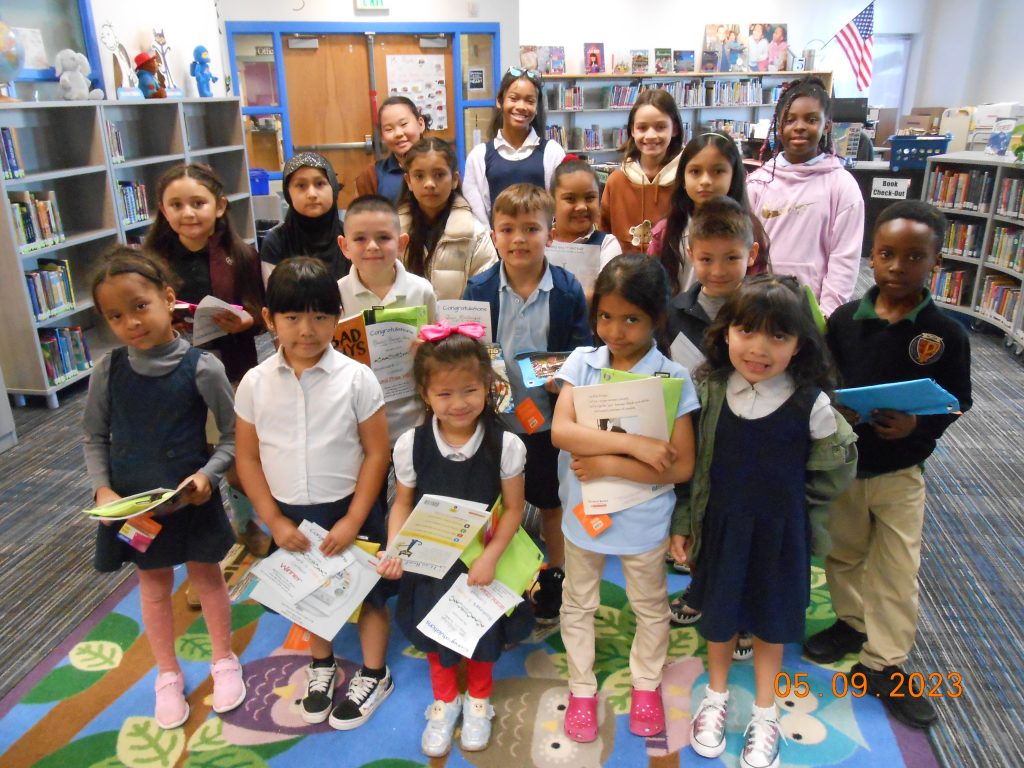 Back Row: *Ayesha R., *Aniyah R., Destiny E., *Zaya J.
3rd Row: Zahrah R., Nadelin V., Aaniya B., Sofia V.
2nd Row: Allison T., *Mauricio R., *Jesus M., Eli M., Malaya A.
1st Row: Eldana A., Sammy L., *Siya A., *Rinad O., Alexis G.
Not pictured: Selene H., Janelle C., Guadalupe R.,
* – Grand Prize Winners
And here are the winning Bookmarks: